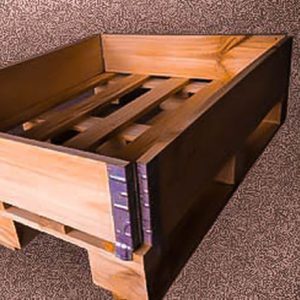 Pallet collars, sometimes referred to as pallet walls, are used to secure and protect your products that are being stored on your pallet.
There are several types to be found around the world but, the most common type are foldable.
A pallet collar easily connects to the top boards of your pallet, which means no screwing or nailing.
These pallet collars can be stacked to give you more height by just adding more pallet collars on top of each other.
You are also able to stack your pallet and pallet collar on top of each other allowing you to maximize space.
You will find that pallet collars are an ideal alternative to a box or a crate.